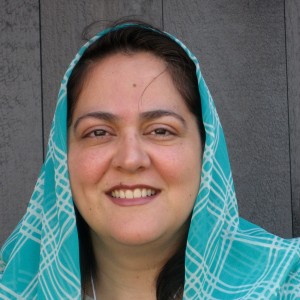 Huma Beg, Foundation Director and Documentary Producer
Islamabad, Pakistan
Through Serendip – the media and communications company she founded with her husband – Fellow Huma Beg has created hundreds of documentaries on all issues of development and poverty alleviation, including frontline flood impacts in her country. Especially in the last two years, some 7 million people have lost their homes, property, and livelihoods. Others that were less fortunate lost their lives.
Floods in Pakistan: Relief to Utror
Relief for Thatta
Huma's documentaries have been screened at numerous international film festivals and have won awards from the British Medical Association in the United Kingdom to the Sony Awards in Japan. For her services in media she was awarded the "Champion of Reform" in her home country. She is also the Vice President of Adventure Foundation Pakistan and the Media Director for National Paralympics Committee – Pakistan.
In 2010, Huma was tapped to become the Executive Director of a charitable foundation, founded by internationally acclaimed cricketer turned humanitarian and now politician, Imran Khan. The Imran Khan Foundation has delivered aid to those in need. Huma is not satisfied, however, with offering flood victims handouts only. The support that she has directed comes mostly in the form of capacity building efforts and initiatives to improve the education and health systems, as well as rural livelihoods for youth and women. She focuses on setting up localized provincial networks of service delivery in a country where much has been devastated. The Foundation distributed wheat seeds to 150,000 acres of land and launched a village development plan with aims to build 100 villages in the first phase with schools, health units, skill development centers, etc. The Foundation invests in local human resources through training and links with livelihoods.
This film introduces Imran Khan and his Foundation, and then details the Foundation's response to the July 2010 floods.
Transforming Lives
Huma is now back at Serendip and focusing on establishing Pakistan's first development channel to create a permanent platform for all issues related to personal and societal development in relation to the new global challenges that communities face today.
She attended our annual Fellows workshops in 2010 and 2011. She views these as essential to her work, a time and place to re-ground herself in our leadership skills and re-connect with a supportive network of people with whom she can – in contrast with her colleagues in Pakistan – share her personal and professional challenges as well as visions for the future.
Tags: climate change, development, floods, media, pakistan, poverty, women, youth