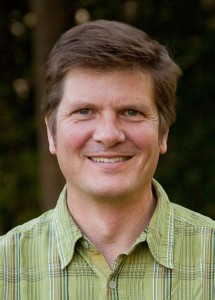 Tim Brown, Renewable Energy Entrepreneur
Illinois, USA
Tim is the president of Wabashco, LLC, a green investment project development firm located in Chicago, Illinois, and is principal of Forest Hill Energy, LLC. Tim is developing a portfolio of renewable energy projects in the Midwest. His current work includes removal of methane – a potent greenhouse gas – from abandoned coalmines in the Illinois coal basin and wind farm development in Michigan and Montana.
Tim is co-founder and former co-director of the Delta Institute, a nonprofit that is working to transform the Great Lakes region into a vital center of the green economy. He is a board member of the Gaylord and Dorothy Donnelley Foundation and the Hyde Park Art Center. Tim has worked on environmental policy issues in the Great Lakes region since 1983 with an emphasis on water quality, toxic reduction, pollution prevention, and watershed protection.
Tim continues to participate actively in our annual Fellows Network gatherings. After one of them, he reflected: "Most people are taking great risks – of one form or another – to do sustainability work and I appreciated the mutual support that was so evident at the workshop… I took away a renewed commitment to my work and to my participation in the community of practitioners that the Fellows Network provides."
Tags: business, climate change, economy, energy, great lakes, midwest, water