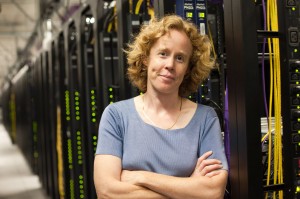 Fellow Chris Page recently spent a weekend at the spectacular Esalen Institute in Big Sur, teaching a workshop on systems thinking and sustainable business to a diverse and enthusiastic group. She writes:
We dove into basic loops, discussed what it means to be a sustainable business, puzzled over John Sterman's bathtub exercise… and then took a break for "bathtub" research, enjoying Esalen's world-famous hot springs overlooking the Pacific Ocean. The weather was gorgeous and the conversations inspiring and thought-provoking. We plan on making this an annual event, so come join us next year!
Read the original invitation to the event.
Chris is Global Director, Energy and Sustainability Strategy at Yahoo! Inc. View her full profile.
Tags: business, capacity building, leadership, systems