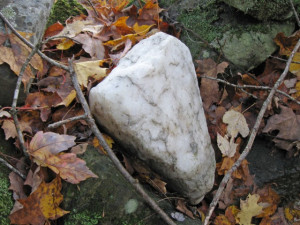 SLN Director Edie Farwell was invited to lead an interactive session on our biomimicry curriculum at the Wellborn Ecology Fund's annual conference in Meriden, New Hampshire on June 20. The development of the curriculum had been supported in part by the Fund. Focused on the Upper Valley in New Hampshire and Vermont, the purpose of the conference was to "…celebrate environmental, ecology and place-based education" by:
Learning about projects and programs from across the region
Celebrating accomplishments
Networking and building a stronger place-based education network in the region
Inspiring new projects and collaborations, and solving problems with colleagues
Gaining ideas and inspiration through presentations, panels and workshops
The event attracted some 100 environmental educators, all striving to teach and develop a sense of place among students in the region. Edie's 1.5 hour workshop was Learning from Nature: An Introduction to Biomimicry. She started inside with a slide presentation orienting participants to the field of biomimicry, sharing multiple examples of how we can learn from nature.
Edie emphasized that biomimicry is a growing discipline that studies nature's systems and then imitates these designs and processes to sustainably solve current challenges. Studying a leaf to invent a better solar cell is an example of biomimicry. She pointed out that using biomimicry can help us expose students to new ways of knowing and loving the natural world of their home, thus engendering a desire to protect and steward the environment. This can help us shift from seeing nature as something to exploit for short-term human benefit to seeing nature as an invaluable teacher and model.
Edie went on to describe our open-source, semester-long biomimicry curriculum to participants, sharing its goals that students:
Become knowledgeable and enthusiastic about biomimicry
Get outside and strengthen relationships with the local environment
Learn to better recognize, observe, and think creatively about processes and systems in nature
Shift to see nature not as something to exploit, but as a teacher and model
Collaborate with nature to devise and apply practical solutions to current challenges
For the second half of her session, Edie took advantage of the gorgeous summer weather and took participants outside to a meadow, rimmed with a forest and farmland. Given the importance of systems in nature, the group played a system thinking game demonstrating the interconnectedness of systems and how a change in one part influences the whole.
Participants were then asked to find and observe 3 systems in nature, increasing their capacity to observe patterns and processes around them, an essential biomimicry skill that is practiced through our curriculum. Participants chose a wide diversity of natural systems including a rock, a tree, the pigs, the meadow, and the air, sharing their observations with the group.
Educators are welcome to use and adapt our open source curriculum with students from middle school through college and beyond, in both formal and informal settings.
Learn more and download our biomimicry curriculum here.
Tags: biomimicry, creativity, education, new england, systems