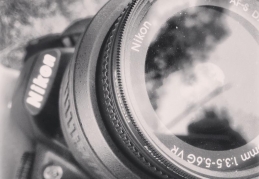 By Taylor Knoop, Sustainability Leaders Network Intern
Sitting on the porch of Edie Farwell's house at Cobb Hill Eco-Village, Vermont, I am at least sheltered from the sun, if not the thick, muggy air. Across from me sits 16-year-old Danyaal Beg, son of Pakistani Donella Meadows Leadership Fellow, Huma Mustafa Beg. He has traveled here to work at Digital Arts Leadership and Innovation (DALI) Lab at Dartmouth College as an intern with Lorie Loeb, also a Fellow. Dan, as he prefers to be called, is here to follow his passion for film and animation, a love he has had since early childhood.
Growing up with two filmmakers for parents, Dan's draw towards movies comes as no surprise. His parents, Huma and Dr. Farooq Beg, own and operate Serendip Productions, a Pakistani documentary company. Dan shares a camera with his father, which has allowed a great mentoring relationship to develop between them. They enjoy capturing scenes together, easily passing the camera back and forth. Dan looks up to his father. At a recent concert they attended, camera in tow, Farooq filmed from on stage, circling in and out of the performers to get shots. It is in moments like these that Dan wishes to emulate his father's skills. One day Dan hopes to have the ability and confidence to execute similar filming techniques, but for now he is too shy, feeling as though the audience is focused purely on him.
Regardless of Dan's perception of his own skills, he is clearly a practiced filmmaker. He has achieved recognition in several prestigious competitions. Most recently, and likely his favorite to recount, Dan placed third in a youth filmmakers competition during the Queen of England's Diamond Jubilee. At the time, he was living in Pakistan and had created a storyline with a friend. With the pressure of exams, however, his friend backed out and Dan decided to go ahead on his own. He enlisted the help of his brother, their family's driver, and a few guards from their country house. To fulfill the competition's prompt, "Connecting Cultures," Dan contrasted the life of a beggar and a rich kid. He had fun filming the various clips and the video revealed a stark contrast between social classes, fulfilling the competition's theme and clinching third place.
Now at Dartmouth for the summer, Dan is learning the finer details of animation. His task is to create a five-minute animated film that will attract high school and college-aged students to study chemistry! Hoping to create a fun and interesting clip, Dan has developed a story centered on a lazy, arrogant boy, who dislikes science. The boy meets a talking Lizard and a Mad Scientist who explain the chemistry behind a drug that is made from the Lizard (Exedine-4) and used in insulin to treat Type 2 Diabetes. Dan admits that producing the short film is more involved than he expected. As we talked through the details, he concluded that the learning curve makes it "the hardest thing I've done in my life!"
Surrounded by Vermont countryside, Dan feels at ease, despite his hard work at the internship. Without pausing, he pronounced "the trees!" as his favorite part of the trip so far, a piece of nature found in abundance in this region. Hopefully, with a month left before returning, Dan will be able to take advantage of the natural beauty and continue to hone his skills as a filmmaker.
Tags: capacity building, creativity, film, intergenerational, new england, youth