About SLN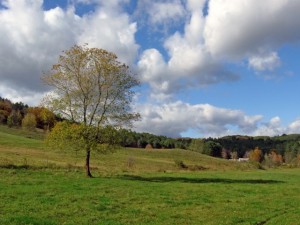 Vision and Mission
Our vision is a diverse and closely aligned global network of social and environmental change leaders who work at their highest capacity to bring about the transition to a just and vibrant world.
Our mission is to deepen the capacity of sustainability champions who are versed in an approach that integrates vision, systems thinking, reflective conversation, and creative expression.
Inspiration
At Sustainability Leaders Network, we draw inspiration, teachings and strategy from Donella Meadows, Joanna Macy, Buckminster Fuller, Peter Senge, John Sterman, Janine Benyus, Aldo Leopold and others who use a systems thinking approach towards sustainability.
The future can't be predicted, but it can be envisioned and brought lovingly into being. … We can't impose our will upon a system. We can listen to what the system tells us, and discover how its properties and our values can work together to bring forth something much better than could ever be produced by our will alone. We can't control systems or figure them out. But we can dance with them. – Donella Meadows, Dancing with Systems
Dancing with a wide spectrum of systems, we bring leadership approaches, tools and capacity building to talented sustainability champions who are creating inspiring solutions for social and environmental challenges. By communicating what's working and building on successes, we aim to motivate more people to join the sustainability movement and, in turn, increase and reinforce momentum for a better future. Everyone has the potential to be a change leader; everyone is needed. We have a suite of approaches that the Fellows practice, which can be tailored to your own area of work.
Who We Are
We are a multi-sector network of sustainability leaders who draw on a core set of Leadership Practices to create a more just and sustainable world. Core Team members connect and engage a global Fellows Network of sustainability champions who are actively and strategically addressing entrenched environmental and social challenges around the world in the business, non-profit, philanthropy, and government sectors. Their expertise, searchable in Fellows' Profiles, range from agriculture to social justice and from art and culture to oceans. Increasingly, we work with Young Leaders who bring fresh sensitivity, observations, and innovations to sustainability challenges. We also developing a program to invite Farm Apprentices to Cedar Mountain Farm to engage in hands-on learning about local, organic agriculture.
The basis for our sustainability leadership development work are the teachings of the late Donella Meadows and our experience working with the Fellows Network. Each Fellow participated in one of four cohorts between 2002-2010 at the Sustainability Institute's year-long Donella Meadows Leadership Fellows Program. Through the program, Fellows went through a series of workshops learning and practicing the skills of systems thinking, reflective conversation, vision, personal mastery and creative expression. We are grateful to former Fellows Program colleagues, many of whom continue to work closely with us. Fellows share empathic and collegial relationships with one another; draw on one another for professional and personal coaching and collaboration on projects; and have the passion and capacity to serve as leaders to hasten a sustainable world.
The Buckminster Fuller Institute, located in New York City, serves as our fiscal sponsor and is a strategic partner in promoting systems thinking and network building among sustainability practitioners to address key challenges. Buckminster Fuller and Donella Meadows were two of the world's leading systems thinkers who devoted their careers to designing a more sustainable future. Their example, designs, strategies and writing continue to inspire us.