Core Team
Edie Farwell, Co-Founder and Director
Edie's founding vision of the Sustainability Leaders Network (SLN) is that each individual has the opportunity to unfurl their innate talents and passions, and to contribute these gifts in service of global sustainability. She dreams of a respectful, healthy interaction between the Earth and its inhabitants, where most of us are doing all possible to conduct ourselves and our lifestyles to be life-sustaining. Edie strives to increase her capacity to reach this goal, and to encourage and inspire others to join in.
From 2002 to 2010, Edie promoted the message of leadership for sustainability by serving as founding director of the Donella Meadows Leadership Fellows Program of the Sustainability Institute. The Fellows Program offered transformative leadership skills for sustainability professionals in non-governmental organizations, business, military, tribes, philanthropy, and government. Edie co-designed the curriculum's focus on systems thinking, reflective conversation, the discipline of vision, and creative expression, and served as a leadership coach for four cohorts of the Fellows Program. Through SLN she continues to work with alumni Fellows and key partners to further their impact as strategic sustainability thought leaders, instigators, and actors.
Edie works closely with the Buckminster Fuller Institute and in 2009 served on the jury for the Buckminster Fuller Challenge to award a $100,000 prize to support the development and implementation of a solution that has significant potential to solve humanity's most pressing problems.
Previously Edie was director of the Association for Progressive Communications where she coordinated the early adoption of information and communication technology by an international network of civil society organizations, including several United Nations world conferences in the 1990′s. Edie has an MA in cultural and social anthropology from the California Institute of Integral Studies and a BA in anthropology and environmental studies from Dartmouth College.
She lives in the Cobb Hill Cohousing experiment in sustainable living that Donella Meadows co-founded in Hartland, Vermont.
Dominic Stucker, Co-Founder and Programs Manager
Dominic is a convener, collaborator, and researcher who brings together diverse action teams to address pressing sustainability challenges. Dominic is facile with group processes and able to thrive within different cultures and sectors. He cares deeply about the Earth, the community of life, and future generations, and envisions a world that is just, sustainable, and peaceful.
As Programs Manager at SLN, Dominic engages in strategic planning, program design, workshop convening and facilitation, curriculum development, writing, fundraising, and outreach for sustainability leadership development across sectors and generations. Before coming to SLN, Dominic worked in Costa Rica and Sweden with Earth Charter International.
Dominic earned his MA in Environmental Security and Governance from the UN-mandated University for Peace in Costa Rica, MA in Teaching from Brown University, and BA in Comparative Literature (English, French, and German) from Stanford University. Originally from Germany, he was raised in the United States and now lives with his wife and 7-year-old twin boys in Maine.
Jay Mead, Art of Sustainability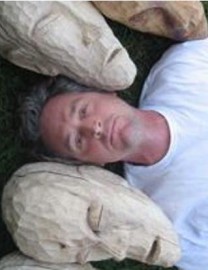 Jay leads our efforts in the Art of Sustainability, stimulating exploration and creativity as essential approaches for achieving personal and professional goals, for creative problem solving and for better understanding and working with systems.
Jay has been creating environmental art for over 30 years. He has worked with Bread and Puppet, Cristo, The PuppeTree and was a core member of Wise Fool Puppet Intervention. His work has ranged from large installations to processions and performances. Aside from the USA, he has had projects in Germany, the Czech Republic, and Brazil. During this period of time, he has taught art from kindergarten to the college level.
In addition to performance, community art, and workshops, Jay creates and exhibits sculpture and painting. View images and videos of Jay's work on his website.
Jay is listed on the Vermont Art Council's Arts Directory. This means that schools in Vermont can apply for streamlined grants to bring him in for a workshop or residency. Learn more on his website about the teaching he does and the grants offered.
Jay lives in the Cobb Hill Cohousing experiment in sustainable living with his family in Hartland, Vermont.
Stephen Leslie, Sustainable Farming
Stephen Leslie owns Cedar Mountain Farm at Cobb Hill Ecovillage. Along with is wife, Kerry Gawalt, and daughter Maeve, he manages a small dairy herd of Jersey cows and a horse-powered community supported agriculture (CSA) market garden. Stephen leads our Farm Program.
Stephen is an author, artist, and Ashtanga Yoga teacher. In March 2013, his book titled "The New Horse-Powered Farm: Tools and Systems for the Small-Scale Sustainable Market Grower" was published by Chelsea Green. The New York Times featured an article on Stephen and his book. In addition, you can read several of his publications here.
Stephen plans to develop a Farm Apprenticeship program with a particular emphasis on learning to farm with draft horses. In addition, apprentices will engage with market gardening, dairy production, and community living. Meanwhile he and Kerry train farm interns annually, as well as host several local school groups throughout the growing season.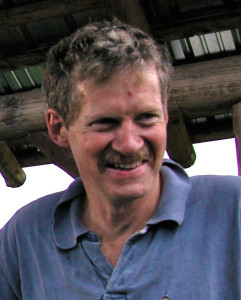 Carl Bielenberg, Better World Workshop
Carl is the founder of the Better World Workshop, co-located in Cameroon and Vermont, USA. He earned his MSc in Mechanical Engineering from MIT. Carl has a unique combination of thirty years' experience in technology development and dissemination in Africa, focusing on crop processing and energy, and more than twenty years in the design and sale of biomass (woodchip) fueled boiler plants in New England. He has worked on the problem of providing affordable motive power to villages in Africa since 1991, including research and development in vegetable oil substitution for diesel and biomass gasification.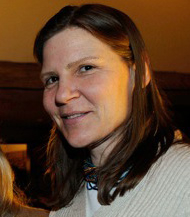 Felicity Lodge, Better World Workshop
Through her work in construction as well as in human services, Felicity has consistently demonstrated proficiency at managing large groups of people with diverse cultural attitudes and agendas. Felicity's ability to understand and navigate complex systems is an asset to both the daily operation and future planning of the Better World Workshop. She holds an MA in Counseling Psychology from Johnson State College and a BA in Language and History from the University of Pennsylvania.
Alison Fanning, Program Assistant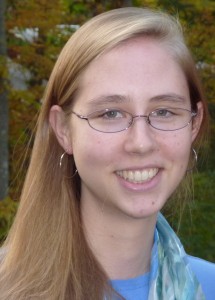 Alison supports the various programs run by SLN. Previously she worked as a Program Assistant at the Sustainability Institute, coordinating the workshop logistics for the fourth cohort of Donella Meadows Leadership Fellows.
Alison graduated from Bates College with a BA in Latin American Studies with a focus on dance. She speaks Spanish and has spent time studying and traveling in Ecuador, Peru, Costa Rica and Italy. Alison has spent time living at Cobb Hill Cohousing in Hartland, Vermont learning about practices in sustainable and community living. She currently lives and works in Austin, Texas.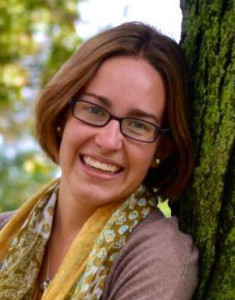 Taylor Knoop, 2013 Intern
Taylor Knoop is our summer intern for 2013. She is concurrently pursing a degree in International Relations and Environmental Science at the College of Wooster in Ohio.
Originally from Rhode Island, she was greatly inspired by her semester abroad to Ladakh, India as a junior in high school. Participating in Vermont Intercultural Semesters (renamed Frontiers Afar) in spring 2011 widened her view of the world and increased her belief in interconnectivity. It shaped the basis for WorldYato, an organization Taylor founded as a fundraising effort for sustainable water projects, and for "Learning in Ladakh," an educational program for elementary students about open-mindedness to other cultures.
As an intern, Taylor looks forward to learning more about applying SLN's systems thinking approach and the many projects and stories of the Donella Meadows Leadership Fellows.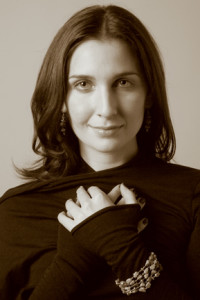 Alexandra Bauermeister, Consultant
Alex is a Social and Environmental Change Consultant working with leaders, activists, communities, organizations and coalitions in support of people and the planet. She has served as Senior Program Manager at Center for Whole Communities, where she created capacity-building opportunities for social and environmental change leaders. Prior to that, she specialized in the environmental policy and grassroots organizing arena by working to transform American marine fisheries policy with Environmental Defense Fund's Boston office.
Her degrees include a Master of Business Administration in Sustainable Development at Brandeis University and a Bachelor of Arts in Political Science and Sociology at the University of Massachusetts, Amherst.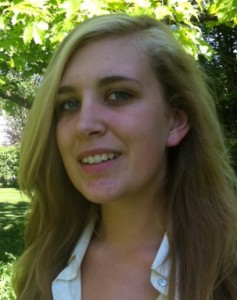 Johanna Bozuwa, 2012 Intern
Johanna was a summer intern in 2012 for SLN; she is interested in environmentalism and the study of leadership. Her college path as a major in Environmental Policy at Barnard College of Columbia University was inspired, in part, by her internship with SLN. Johanna is also a scholar in the Athena Center for Leadership Studies at Barnard that focuses on the theory of leadership along with developing personal leadership skills. She has traveled extensively, living for two years in the Netherlands, and interning at The Hindu, a national newspaper in India. Most recently, she studied in Morocco. Johanna aspires to combine her passion for writing with her environmentalism