Fellows Publications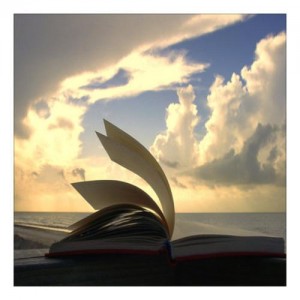 The following is a selection of articles, reports, and blog posts by or about Fellows that have been published over the past few years.
2016
Donella Meadows would have turned 75 in March 2016. In her honor, SLN Sustainable Farming Director, Stephen Leslie, wrote an uplifting article entitled "A Remembrance: Donella Meadows' Work and Ideas Live On" for the local Valley News.
Reflecting on her work in climate change and local development in Bhutan, Fellow Nirmala Nair wrote an article on "How will the Age of Anthropocene fare for Bhutan?" for the country's Kuensel news source. Nirmala is a climate change consultant for Tarayana Foundation working on NAPA II. Leading up to the UN Climate Change COP in Paris at the end of 2016, Nirmala also wrote this piece entitled "Nexus in Bhutan: Soil, Water, Land, Farming and Climate Resilient Local Ecosystems" for the SLN Blog.
Also leading up to the UN Climate Change Negotiations, partner organization Climate Interactive's analysis of the national plans submitted to the Paris talks was referenced in two different New York Times articles: "Limited Progress Seen Even as More Nations Step Up on Climate" and "A Big Boost for the Climate Summit."
Reflecting on the Paris Accord, Fellow Jen Sokolove, also a Fellow with partner Switzer Foundation, wrote this article entitled "Introduction to COP21 and the Agreement," quoting Climate Interactive's Beth Sawin and their analysis.
In December 2016, Richard Stammer, former Cabot Creamery Cooperative CEO, authored this article in the Harvard Business Review on Cabot becoming the first cheese maker and first dairy cooperative to achieve B Corp certification.
2015
Jed Davis, Director of Sustainability at Cabot Creamery Cooperative, has contributed to pioneering work in metrics and reporting for businesses. A United Nations Environment Program (UNEP) report Raising the Bar on Corporate Sustainability Reporting to Meet Ecological Challenges Globally, includes mention of Cabot's work with the Center for Sustainable Organizations. Further mentions of Cabot Creamery regarding their pioneering work in metrics appeared in the Environmental Leader and in the Harvard Business Review.
2014
Sarah K. Khan created a book of poignant photography entitled West African Hands Create Cultivate Cook, available for preview and purchase in February.
On January 25, Nirmala Nair wrote an opinion piece, We must work with nature to beat floods, for the Jakarta Post newspaper.
Dominic Stucker co-edited a 20 case study volume for Earthscan / Routledge on Adaptation to Climate Change through Water Resources Management: Capacity, Equity and Sustainability. The project was funded by Brown International Advanced Research Institute.
2013
On December 10, the day of Nelson Mandela's memorial service in South Africa, Nirmala Nair published Tears for Nelson Mandela: A Personal Story in the Jakarta Post newspaper.
With colleagues at Changing Tastes and the Wallace Center at Winrock Internetional, Fellows Cynthia Pansing and John Fisk published three related resources on the North American Food Sector: Program Scan and Literature Review, Roadmap for City Food Sector Innovation and Investment, and Roadmap Investment Evaluation Tool in July 2013. The publications accompanied a webinar on the same topic.
Sarah K. Kahn published a three part series on African Origins of Coffee: Following Roots in Ethiopia for Zester Daily, April-May 2013.
Susanne Moser co-edited the book Successful Adaptation to Climate Change with Maxwell Boykoff, published by Routledge in May 2013. She also contributed three chapters to the book: Climate Change and Adaptation Success: The Scope of the Challenge with Maxwell T. Boykoff, Institutions as Key Element to Successful Adaptation Processes: Results from the San Francisco Bay Area with Julia A. Ekstrom, and Navigating the Political and Emotional Terrain of Adaptation: Community Engagement When Climate Change Comes Home.
Mark Spalding wrote After the Big Storm: What Next? for National Geographic's NewsWatch on May 2, 2013.
Justin Maxson's work at MACED (Mountain Association for Community Economic Development) was featured again in YES! Magazine, this time by Erin McCoy on February 4, 2013 in What's Cheaper than Solar, Slashes Emissions, and Creates Jobs in Kentucky?
Karabi Acharya wrote Changemakers for Sustainability, which focuses on both understanding and feeling systems to bring about significant change. She draws on her own Fellows experience of food and the farm at Cobb Hill, Vermont, emphasizing the importance of practicing love and friendship in the sustainability movement. The chapter appears in Practicing Sustainability, edited by Madhavan et al for Springer (2013).
2012
Susi Moser contributed a chapter, Getting Real About It: Meeting the Psychological and Social Demands of a World in Distress, to Environmental Leadership: A Reference Handbook, published by Sage Publications, Inc.
Justin Maxson's work at MACED (Mountain Association for Community Economic Development) was featured in YES! Magazine by Brooke Jarvis on November 28, 2012 in Three Lessons for Appalachia's Post-Coal Economy.
Mike Dupee wrote an article for the Dot Earth section of the October 9, 2012 edition of the New York Times entitled "A Coffee Seller Seeks to Cut Hunger Among Coffee Growers." The article also features this video, After the Harvest: Fighting Hunger in the Coffee Lands, produced by Green Mountain Coffee Roasters, the company where Mike is Vice President for Corporate Social Responsibility.
Any Sulistyowati published the article Connecting Conservation and Electrification in Indonesia in the Solutions Journal, Vol 3, Issue 5, September 2012. This success very much contributes to a vision she articulated as a Fellow to write and publish more in English.
Dominic Stucker published a feature article with colleagues Jusipbek Kazbekov, Murat Yakubov, and Kai Wegerich of the International Water Management Institute entitled Climate Change in a Small Transboundary Tributary of the Syr Darya Calls for Effective Cooperation and Adaptation in the Mountain Research and Development Journal, Vol 32, No 3, September 2012. The journal was also translated into Russian.
Trista Patterson was a lead author for Chapter 16: Scenarios and Sustainability Transformation and Chapter 17: Global Responses in UNEP's GEO5 Report, both focused on vision, systems, action, and learning for a sustainable future.
Dominic Stucker wrote From 'Limits to Growth' to 'Life Beyond Growth' for the The Systems Thinker, March 2012.
2011
Dayna Baumeister wrote the Biomimicry Resource Handbook: A Seed Bank of Knowledge and Best Practices for Biomimicry 3.8.
Andrew Leonard of Grist featured Justin Maxson as one of the 'Change Gang' members in December. Read the article Justin Maxson: An Appalachian trailblazer for sustainability.
Michelle Erickson, on her new Erickson Strategies consultancy blog, reflects on what it means to be a Fellow and "…the need for inspiration, a charismatic leader that will help people to feel part of something bigger than themselves" to further sustainability. Read We Need a Steve Jobs of Sustainability, November 2011.
Angela Park was featured in an Audubon Magazine article by Barry Yeoman, Facing the Future, published in September/October 2011. Listen to her Audubon Magazine interview on diversity in the environmental field.
Amalia Souza of Cunha, Brazil, Executive Director, shares  Center for Socio-Environmental Support's 5-Year Report.
Evelyn Arce, Executive Director of International Funders for Indigenous Peoples, published A Grantmakers Guide and An Indigenous Peoples Resource Guide with colleagues at IFIP.
Sarah K Kahn and colleagues published Dietary and built environment assessment in a Midwest Latino community for the American Journal of Health Education in August 2011.
Dominic Stucker, with friend and colleague Lisa Jokivirta, wrote an article entitled We're in This Together: Five reasons why young people are needed to solve the climate crisis for Monday Developments Magazine, August issue.
Trista Patterson wrote Policies for Transformational Change: Meadows' Leverage Points' in 2011. This paper helped to embed a systems perspective in the structure of UNEP's GEO5 Report, a comprehensive and integrated assessment of the global environment in which she is a lead author for two chapters forthcoming in 2012.
Since March, Nicole Betancourt, Founder and CEO of Parent Earth, Inc., has been posting food-related articles and videos for Huffington Post.
For Tibbits, environment at the forefront is an article by Renee Fite that appeared in the Tahlequan Daily Press on June 14. It focuses on Fellow Kathy Tibbits' community service, environmental, and law work. "Community service matters," she said. "We're all in this together. Our community is what we make it – happy, loving, serene. What kind of a world do you want to live in and how can you make it that way? I want to be the change I want to see. It's how I'm inspired; being purposeful, making the woodpile higher."
Kristi Kimball, along with colleague Malka Kopell, published Letting Go, an article in the Spring issue of the Stanford Social Innovation Review that focuses on how "Foundations often undermine their own efforts by micromanaging how social problems are solved." The article goes on to "…explore why foundations have developed this way and what grant makers can do to foster high impact strategies."
Sally McGee was interviewed by Kerry Crisley of The Nature Conservancy for this article on the Gulf of Maine: Urban Whales, Ocean Sprawl: Can East coast states manage their crowded waters?.
2010
Sarah Khan, Founder and Director of The Tasting Cultures Foundation, has been writing informative, colorful, and aromatic posts on her organization's blog since 2009. She also contributes articles on food, health, and the environment to Zester Daily, an online collection of the latest news from experienced journalists from around the globe on all aspects of food and wine. Read her articles here.
Andrea Athanas published a paper in the Commonwealth Ministers Reference Book 2010 titled Bioenergy, Ecosystems, and Livelihoods, and presented another paper at the World Renewable Energy Conference in Abu Dhabi on Clean Energy that Safeguards Ecosystems and Livelihoods: integrated assessments to unleash full sustainable potential for renewable energy.
Any Sulistyowati wrote the chapter Case Studies for Social
 Work Education from Indonesia – Examples of Farmers Field School in the 
English language book Social Work Education in Countries of the East: Issues and Challenges, edited by Selwyn Stanley and published by NOVA Publishers in
 2010.
2009
With colleague Tim McGee, Dayna Baumeister wrote Chapter 5: Systems Thinking: Biomimicry in Packaging Sustainability: Tools, Systems, and Strategies for Innovative Packaging Design, edited by Wendy Jedlicka.
With colleagues Robyn Klein, and Janet Kübler, Dayna Baumeister wrote the article Competition versus cooperation for BioInspired!, volume 7.
Chris Page, Director of Climate and Energy Strategy at Yahoo!, gives NPR Living on Earth radio show host Jeff Young an interview and tour of a data center in Silicone Valley. She also talks about Yahoo's plan for cutting their CO2 emissions in half. Listen to the interview: Low-Carbon Internet Surfing.
Angela Park wrote the report Everybody's Movement: Environmental Justice and Climate Change, published by the Environmental Research Center.
Anna Jones-Crabtree, Trista Patterson, and several colleagues at the USDA Forest Service wrote a paper on Leadership for Sustainability: 10 Guiding Principles. It is being used widely with upper level federal leaders in the USA.
Dominic Stucker published a chapter entitled Environmental Injustices, Unsustainable Livelihoods, and Conflict: Natural Capital Inaccessibility and Loss among Rural Households in Tajikistan in Environmental
 Justice and Sustainability in the Former Soviet Union, MIT Press, 
edited by Julian Agyeman and Yelena Ogneva-Himmelberger.
2007
Susi Moser co-edited and contributed to the book Creating a Climate for Change: Communicating Climate Change and Facilitating Social Change, published by Cambridge University Press.
2006
Dayna Baumeister, with colleague Ragan Callaway, wrote an article entitled Facilitation by Pinus flexilis during succession: a hierarchy of mechanisms benefits other plant species for the Ecology journal.
2005
Dana Lanza contributed to the anthology titled Ecological Literacy: Educating Our Children for a Sustainable World.
Ashley Lanfer, with Madeleine Taylor, authored Immigrant Engagement in Public Open Space: Strategies for the New Boston, published by the Barr Foundation.
Before 2005
Nirmala Nair originally wrote this poem in September 2004 as an input for a panel discussion on values and personal belief systems required to implement sustainable development at the South Africa + 2 Johannesburg Conference. She also shared it at the 10th anniversary ZERI World Congress in Tokyo and at a workshop in Bandung, Indonesia with Fellow Any Sulistyowati to an overwhelming response. She writes: "It seems to trigger some deep memories that we have lost in the pursuit of creating a development industry." The poem has been web-published on many other sites and translated in many languages, including Japanese and Danish.
María Suárez Toro wrote Se Vende Lindo Pais (Pretty Country for Sale) in 2001 and, with Costa Rican activist Cristina Zeledon, La Tranca (The Spell) in 2002. Both books focus on the struggle to stop oil exploration in Costa Rica. María also wrote the book Women: Metamorphosis of the Butterfly Effect, based on her PhD dissertation on which the feminist theater production The Labyrinth of the Butterflies is also based.
Rachel Bagby is the author of Divine Daughters: Liberating the Power and Passion of Women's Voices, a collection of poetry, essays, fiction, music manuscripts and memoir. She has also written for The Wall Street Journal, Time, Ms. Magazine, Women of Power, and other periodicals, anthologies and literary journals. Much of her writing focuses on the powers of women's collective voices and the healing capacity of cultivating our individual voices.