iAct Dialogues for Sustainability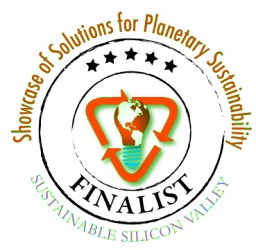 The iAct Dialogues are interactive, global webinars that inspire intergenerational discussion and collaboration on sustainable planetary futures. The "i" stands for intergenerational, interactive, insightful and inspirational, with a focus on action, literally "I act for sustainability."
Each event is introduced by a few experts, practitioners, and community leaders of a diversity of ages. The webinars are interactive, inviting participants into breakout groups for in-depth discussion and reconvening the group to share insights and action steps. Our overarching goals are to:
Stimulate intergenerational dialogue on sustainable planetary futures
Connect a global, intergenerational network of dialogue participants
Inspire informed and innovative action among network members for sustainability outcomes
People of all ages are invited to participate in webinars and to join our iAct Facebook Group.
Partners and Donors
Sustainability Leaders Network, Earth Charter International and the IUCN Task Force on Intergenerational Partnership for Sustainability have collaborated with these partners to organize past webinars:
We are also very grateful to our donors:
See webinar reports and videos, below, and initiate your own iAct webinar with us!
Webinar Reports and Videos

This iAct Dialogues series was organized in conjunction with the IUCN World Parks Congress held in November 2014 in Sydney, Australia. Funding secured by the World Commission on Protected Areas Young Professionals through the IUCN/UNDP/GEF program "Inspiring Protected Area Solutions" made this webinar series possible.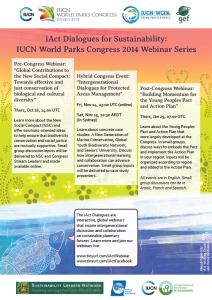 The series flyer, at right, was disseminated in English, French and Spanish. Please find links to reports for each event, below.
Post Congress: Activating 'Our Pact for Parks, People and Planet'
29 January 2015
Organized in collaboration with IUCN WCPA Young Professionals, this webinar sought to raise awareness about Our Pact, inspire action and generate ideas for sharing it widely across geographies and generations. The Pact itself was developed at the Pre-Congress Young Professionals Capacity Building Workshop in Australia. Read Our Pact for Parks, People and Planet.
Speakers:
Elaine Hsiao, United States / Taiwan: Co-Vice Chair of IUCN WCPA Young Professionals Group and PhD Candidate at the University of British Columbia
Rebecca Koss, Australia: Co-Convener of IUCN Task Force on Intergenerational Partnership for Sustainability (IPS) and Partner at Dalton Koss HQ
Dominic Stucker, Sustainability Leaders Network Senior Associate, moderated the webinar. Read the summary report here.
During Congress: Intergenerational Dialogues for Protected Areas Management
15 November 2014
Organized by IUCN CEC Young Professionals and GENERATE Network with support from Sustainability Leaders Network and the IUCN Task Force on Intergenerational Partnership for Sustainability, this event at the World Parks Congress offered 35 participants the opportunity to engage in intergenerational dialogue through concrete case studies: A New Generation of Marine Conservation, Global Youth Biodiversity Network, and Seniors' University. Discussion groups focused on how intergenerational learning and collaboration can advance conservation and protected areas management. The event also intended to engage participants via a simultaneous iAct Webinar. Due to lack of Internet at the Congress facilities, however, this component of the session did not occur.
Speakers:
Mariasole Bianco, Italy: Member of IUCN World Commission on Protected Areas Young Professionals Group and Founder and Director of WorldRise
Dr. Anna Kalinowska, Poland: Director at University of Warsaw, Center for Environmental Studies and Sustainable Development
Shailyn Drukis, Canada: Founding Member of Global Youth Biodiversity Network
Grace Mwaura (Kenya) of the IUCN CEC and the IUCN Task Force on Intergenerational Partnership for Sustainability and Michele Frey (New Zealand) of GENERATE Network and Opus International Consultants facilitated the in-person event. Read the summary report here.
***
Pre-Congress: Global Contributions to the New Social Compact: Towards effective and just conservation of biological and cultural diversity
16 October 2014
Organized in collaboration with the IUCN CEESP Young Professionals, this webinar provided an opportunity for participants to learn more about the New Social Compact. In the context of protected areas, 23 participants engaged in discussion groups on the key World Parks Congress themes of climate change, extractive industries and governance, equity and rights. Participants offered solutions-oriented ideas to help ensure that biodiversity conservation and social justice are mutually supportive.
Speakers:
Nigel Crawhall, South Africa: Director of the Secretariat for the Indigenous Peoples of Africa Coordinating Committee; IUCN CEESP Steering Committee Member; and Co-Chair of the IUCN Theme on Indigenous Peoples, Local Communities, Equity and Protected Areas
Meher Noshirwani, Pakistan: Consultant and Researcher on gender and environment issues; Technical Advisor to the Trust for Conservation of Coastal Resources; and Regional Vice Chair for Asia on the IUCN CEESP Steering Committee
Dominic Stucker, Sustainability Leaders Network Senior Associate, moderated the webinar. Read the summary report here.
***
Launch iAct Webinar
The Development/Conservation Conflict: An Intergenerational Discussion
25 July 2013
Sponsored and co-designed with the Sibthorp Trust in the United Kingdom, this intergenerational conversation on Development and Conservation Conflict focused on conceptualising the bigger picture while developing a vision for the future. Webinar speakers and 30 participants identified key challenges and questions, and proposed solutions for increasing resilience of natural and social systems. The webinar culminated in brainstorming action steps that participants can take for promoting sustainability in their personal and professional lives.
Speakers:
Roger Crofts, United Kingdom: Chairman, Sibthorp Trust
Mama Aleta, Indonesia: Indigenous Mollo Leader and 2013 Goldman Environmental Prize Winner (video)
Alicia Jimenez, Costa Rica: Project Coordinator, Earth Charter International
Barkha Mossae, Mauritius: Second Secretary, Ministry of Foreign Affairs, Regional Integration, and International Trade  and Curator, Port Louis Hub of the WEF Global Shapers Community
Dominic Stucker, Sustainability Leaders Network Programs Manager, collaborated with Nora Mahmoud, Earth Charter International Youth Coordinator, to moderate the webinar. Read the summary report here.
Awards for the iAct Dialogues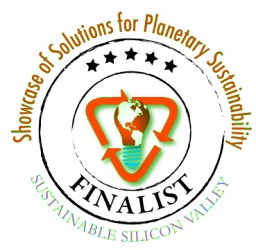 The iAct Dialogues concept was named a Finalist in Sustainable Silicon Valley's "Planetary Sustainability Competition," with expert Jury Members making the following comments:
iAct is a valuable platform for fostering intergenerational dialogue, pairing youth with mentors, and working to promote improved understanding of sustainability concepts.

The authors have some very good ideas and have identified an important need that should be addressed.

This is a great concept of ongoing discussions of sustainability issues around the world [and] a great educational tool.
Out of 108 entries, the iAct Dialogues also earned second place in popular voting.  Comments from around the world included:
Australia: Brilliant idea!
Bangladesh: Brilliant and innovative idea, I am always with you. / Excellent! Good job!
Colombia: Excellent!
India: Well done, keep up your good work! / I am here to support you and your innovative idea!! / Fabulous idea. Let's make this happen. / All the best for this innovative idea! I look forward to the execution part! Best wishes.
Jordan: Great idea!
Kenya: Great and innovative idea, amazing!! / Let's keep it real and make it happen! / Keep it up!
Peru: Excellent idea!
Philippines: Once we share, nurture, and create a convergence of actions from great ideas can we make a difference. Dialogues across generations all over the world will help make this happen!
Netherlands: A cutting edge and much needed approach with major global relevance – great work everyone!
Nigeria: Great one! We sure can make this a realty. I'm on board.
Pakistan: Fabulous. Exactly what we need.
United Kingdom: Well done guys!
United States: Sounds fantastic – this project deserves recognition! / Let's make this happen! / Awesome multi-generational approach that I look forward to engaging in! / Love it! How can I contribute? / Fantastic approach! / Great approach… Best in Class 5 star!
Initiate Your Own iAct Dialogue
Learn more about initiating a webinar with us!