iAct Dialogues for Sustainability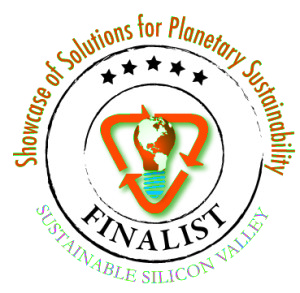 Introduction
The "i" stands for intergenerational, interactive, insightful, and inspirational, with a focus on action, literally "I act for sustainability."
The iAct Dialogues are a series of global webinars on key sustainability, systems change, and leadership topics, each introduced by a few experts, practitioners, and community leaders of a diversity of ages. The webinars are interactive, inviting participants into breakout groups for in-depth discussion in their preferred language and reconvening the group to share insights and action steps. Participants and the public are invited to join our intergenerational iAct Facebook Group to carry discussions forward.
Our overarching goals are to:
Stimulate intergenerational dialogue on planetary futures
Connect a global, intergenerational network of dialogue participants
Inspire informed and innovative action among network members for sustainability outcomes
Our webinars, below, are carried out in partnership with Earth Charter International and the IUCN Task Force on Intergenerational Partnership for Sustainability.  See the bottom of this page to initiate your own webinar. We are grateful to the Sibthorp Trust for having provided project seed funding.
Webinars
The Development/Conservation Conflict: An Intergenerational Discussion
July 25th, 2013
Sponsored and co-designed with the Sibthorp Trust in the United Kingdom, this intergenerational conversation on Development and Conservation Conflict focused on conceptualising the bigger picture while developing a vision for the future. Webinar speakers and 30 participants identified key challenges and questions, and proposed solutions for increasing resilience of natural and social systems. The webinar culminated in brainstorming action steps that participants can take for promoting sustainability in their personal and professional lives.
Our speakers included:
Dominic Stucker, Sustainability Leaders Network Programs Manager, collaborated with Nora Mahmoud, Earth Charter International Youth Coordinator, to moderate the webinar. Read the summary report here.
Awards for iAct Dialogues
The iAct Dialogues concept was named a Finalist in Sustainable Silicon Valley's "Planetary Sustainability Competition," with expert Jury Members making the following comments:
iAct is a valuable platform for fostering intergenerational dialogue, pairing youth with mentors, and working to promote improved understanding of sustainability concepts.

The authors have some very good ideas and have identified an important need that should be addressed.

This is a great concept of ongoing discussions of sustainability issues around the world [and] a great educational tool.
Out of 108 entries, the iAct Dialogues also earned second place in popular voting.  Comments from around the world included:
Australia: Brilliant idea!
Bangladesh: Brilliant and innovative idea, I am always with you. / Excellent! Good job!
Colombia: Excellent!
India: Well done, keep up your good work! / I am here to support you and your innovative idea!! / Fabulous idea. Let's make this happen. / All the best for this innovative idea! I look forward to the execution part! Best wishes.
Jordan: Great idea!
Kenya: Great and innovative idea, amazing!! / Let's keep it real and make it happen! / Keep it up!
Peru: Excellent idea!
Philippines: Once we share, nurture, and create a convergence of actions from great ideas can we make a difference. Dialogues across generations all over the world will help make this happen!
Netherlands: A cutting edge and much needed approach with major global relevance – great work everyone!
Nigeria: Great one! We sure can make this a realty. I'm on board.
Pakistan: Fabulous. Exactly what we need.
United Kingdom: Well done guys!
United States: Sounds fantastic – this project deserves recognition! / Let's make this happen! / Awesome multi-generational approach that I look forward to engaging in! / Love it! How can I contribute? / Fantastic approach! / Great approach… Best in Class 5 star!
Initiate Your Own iAct Dialogue
Learn more about initiating a webinar with us!