Practices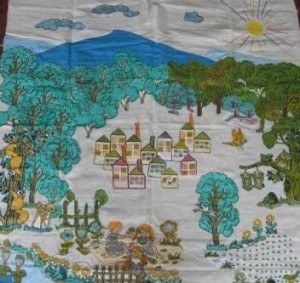 A primary motivation for our work and leadership practice is the late Donella (Dana) Meadows who challenged us through her example and writing to contribute our full selves to the quest for a sustainable world. Dana's emphasis on action and learning continues to shape the Vision and Mission of our sustainability network:
A sustainability revolution requires each person to act as a learning leader at some level, from family to community to nation to the world. And it requires each of us to support leaders at all levels in their learning by creating an environment that permits them to admit uncertainty, conduct experiments, and acknowledge mistakes.
In developing leadership capacity, we focus on an integrated suite of practices: vision, systems thinking, reflective conversation, and creative expression.
Vision
The practice of vision helps give us direction, while aligning personal and professional priorities. We encourage visioning before undertaking any project or new chapter in life, whether for a month, a year, or 10 years into the future. Shared vision is responsible vision and is a powerful way to bring people together around a common purpose.
Systems Thinking
Systems thinking calls for rigorous and empathic analysis of the systems we seek to change, allowing us to identify leverage points for moving closer to our visions. As Dana said,
The future can't be predicted, but it can be envisioned and brought lovingly into being. Systems can't be controlled, but they can be designed and redesigned.

Systems thinking can lead us to the edge of what analysis can do and then point beyond to what can and must be done by the human spirit.
Reflective Conversation
As a form of inquiry and learning, reflective conversation requires that we are fully present and listening to those around us, seeking to understand before we seek to be understood. Reflective conversation, building on a systems approach, invites people into discussion, lays bare and tests assumptions, and helps build common understanding and purpose.
In all that we do, we are committed to continual learning for sustainability, as represented in the Learning Spiral at right.  Learning, for us, is building capacity for effective action.
Creative Expression
Creative expression allows us to more deeply explore and articulate our visions, observe and learn systems lessons from nature and society, and address entrenched challenges from new, innovative perspectives. By tapping into the often neglected right brain, we can communicate more effectively than facts alone, inspiring people to action by integrating data and narrative, science and story. This practice is essential to our work in the Art of Sustainability.