Young Leaders Initiatives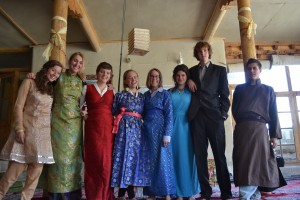 Our  youth initiatives include courses and presentations in high schools and universities on sustainability, leadership and systems thinking. We also engage young people through our iAct Webinars for Sustainability, Farmers Apprenticeship and writing and policy change efforts.

Sustainability Leadership Courses
At The Sharon Academy, Edie Farwell has given semester-long courses, including:
Systems Thinking in Nature and Biomimicry
Leadership for Sustainability
Personal Leadership
Learning from Nature: A Course in Biomimicry
The Systems Thinking in Nature and Biomimicry course focuses on how to observe patterns and systems around us and in nature, and how to apply systems thinking to our own lives, decision-making, and projects. There is an emphasis on getting outside and exploring nature, in addition to reading Thinking in Systems and Dancing with Systems by Donella Meadows, and Biomimicry by Janine Benyus.
The Leadership for Sustainability course introduces and offers opportunities to practice visioning, systems thinking, reflective conversation, and designing projects in sustainability. The focus is on empowering students to be leaders in bringing forth a more sustainable world. We explore what leadership means to each participant, what their leadership style is, and discuss what sustainability is and means to them. Reading includes several chapters from the systems thinking book Connected Wisdom by Linda Booth Sweeney. In our most recent class, we took two field trips; the first to Cobb Hill Cohousing to look at an ecovillage that is a 10-year experiment in sustainable living, and the second to the living machine and geo thermal building at the Sharon rest area off Route 89 in Vermont. For the culminating class project, students created visual and written descriptions of their dream sustainable community.
Designed especially for high school juniors and seniors, the Personal Leadership course focuses on setting intention, envisioning a desired outcome, and developing personal leadership skills for navigating the next steps with purpose. While seniors plan to set out from high school, juniors in this class focus on preparing an intentional path for senior year and the college application and selection process. Students learn the disciplines of vision, reflective conversation, systems thinking, and understanding mental models in order to focus thoughts and efforts on how to make experiences such as college, a gap year, or senior year be as rewarding as possible.
Finally, Learning from Nature: A Course in Biomimicry focuses on biomimicry as a new science that studies nature's models and then emulates its forms, process, systems, and strategies to solve human problems – sustainably. Studying a leaf to invent a better solar cell is an example. There is an emphasis on getting outside, exploring the land around the school, and learning from nature. Readings include the book Biomimicry by Janine Benyus. The semester-long curriculum is appropriate for high school, university and adult learners and can be downloaded for free here.
In addition to the above, we have also presented to high school students on Food and Energy Systems and to university students on Leadership for Sustainable Organizations.
iAct Webinars for Sustainability
We have launched a series of interactive webinars on key sustainability, systems change, and leadership topics that bring together intergenerational audiences. Our goals are to foster a global, intergenerational network through dialogue on sustainability challenges; build leadership capacity among network members and inspire informed and innovative action for sustainability outcomes. Learn more here.

Farmers Apprenticeship
Our apprenticeship is not exclusively focused on youth, but it attracts many young people who want to dedicate themselves to work in sustainable agriculture. Read a full description of the Farmers Apprenticeship, run by Stephen Leslie at Cedar Mountain Farm. Additionally, the Farm regularly hosts local elementary school groups to learn about organic agriculture and working with draft horses, as described in this blog post, Partnering Kids with Horses.
Writing and Policy
Core Team member Dominic Stucker, in his former work and current volunteer efforts with Earth Charter International and IUCN's Commission on Education and Communication, has (co)written several pieces on youth engagement and intergenerational partnership, and helped organized international-level events:
Dominic has also made successful efforts to change policy and practice for greater youth engagement and collaboration across generations within the IUCN, the world's largest environment-development network, through several strategic initiatives with other Commission members:
IUCN Resolution 5.008, Increasing Youth Engagement and Intergenerational Partnership Across and Through the Union was written and synthesized by Dominic Stucker, Grace Mwaura, and Catie Burlando, in collaboration with co-sponsors the UN-mandated University for Peace, Development Alternatives, and the Jeju Bureau of Environment, September 2012.
Input into 2013-2016 IUCN draft Program Review Process: Report on Cross-Commission Survey – Highlighting Youth Engagement and Intergenerational Partnership by Catie Burlando, Alvin Chandra, Sarah Darymple, Lisa Jokivirta, Bruno Monteferri, Grace Mwaura, and Dominic Stucker, Task Force on Intergenerational Partnership for Sustainability, IUCN, October 2011.
IUCN Resolution 4.098, Intergenerational Partnership: Fostering ethical leadership for a just, sustainable, and peaceful world by Dominic Stucker and Frits Hesselink, with the UN-mandated University for Peace, the Center for Environmental Legal Studies, and the International Institute for Sustainable Development as co-sponsors, October 2008.
Dominic also founded the CEC's Young Professionals Leadership Team and has supported the formation of young professionals networks on other IUCN Commissions. He helped lobby for the appointment of a young person, Grace Mwaura of Kenya, to be appointed to the IUCN Council.  Dominic founded the IUCN-wide Task Force on Intergenerational Partnership for Sustainability, which is undertaking IUCN-wide change efforts. Learn more.