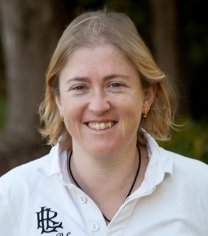 Photo courtesy of Clemens Kalischer, © 2009


Josephine Brennan
East Twickenham, United Kingdom
Josephine is a Sustainable Business Consultant and Executive Coach with 15 years senior level experience across renewable energy, cleantech project and sector development, top tier management consultancy (insurance, telecomms, retail, consumer goods), and investment management. Her international experience across Europe, the USA and Africa spans business innovation, sustainability advocacy, strategic planning, and enterprise systems implementation. Josephine has been an active promoter of the low-carbon, creative, green/blue economy since 2002, and is the Founding Director of Sustainable Value Creation Ltd. Her work includes communicating systems thinking real-time in complex dialogues with key decision-makers.
Previously, Josephine worked with the Swedish Bio-Alcohol Fuel Foundation (BAFF) which assists in Sweden's shift towards sustainable transport using renewable fuels. BAFF has spent the last 20 years developing an end-to-end systems chain for ethanol to be adopted in Sweden as a renewable fuel contributing to independence from oil. As a representative of BAFF in Africa, Josephine supported national governments in developing long-term national programs for sustainable biofuels development. This helped enable them to leverage the opportunity for long term, sustainable economic and social development.
Josephine holds an MBA from London Business School and an MSc in Strategic Sustainability from Blekinge Institute of Technology, Sweden.
Updated December 2011.
Expertise: Agriculture and Food, Art and Culture, Climate Change, Energy, Environment, Poverty Eradication, Renewable Technologies
Sector: Business, Nonprofit, Research
Geography: Africa, Europe, North America, Sweden, United Kingdom, United States