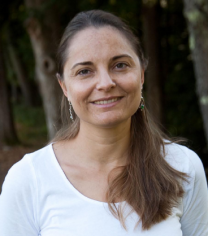 Photo courtesy of Clemens Kalischer, © 2009


Agnieszka Rawa
Washington, DC
Agnieszka is an environmental consultant with over 14 years of experience working for private companies and public organizations evaluating and mitigating factors affecting social and environmental sustainability of development projects. She has a passion for connecting people around the common necessity of caring for our world and believes that collaboration among different sectors of our society (private, public, not-for profit, etc) is the cornerstone to a rational, equitable and sustainable use of our resources – as well as long term social wellbeing.
While with Environmental Resources Management (ERM), she led design studies, impact evaluations, and engaged stakeholders to avoid, reduce or manage impacts of development. Agnieszka was also a member of the Board of Directors of the ERM Foundation where she helped to designate funding to initiatives that help improve the quality of life of communities around the world while ensuring a sustainable use of our planet's resources. She has worked and lived in the United States, North Africa and South America.
As a Fellow, Agnieszka has utilized systems and visioning tools in a variety of ways. For example, she used them to test the feasibility of creating a Center for Biodiversity in the Gulf of Paria, Venezuela. Working as a consultant to ConocoPhillips Venezuela, she facilitated a series of collaborative workshops between this energy company, not-for profit organizations, community representatives and scientists from several academic and research organizations to evaluate potential opportunities to preserve biodiversity in the Gulf. She also helped to identify ways to encourage local community participation and to contribute to the social and environmental sustainability of the region.
Agnieszka has also worked on energy development projects (hydroelectric dam and hydrocarbon development) in Ecuador, Guatemala, Colombia, Peru and Argentina, and continues to utilize leadership and presentation skills learned as a Fellow. In each case, she is helping to ensure that the complex sensitivities and priorities of indigenous communities in areas of proposed projects are identified, understood and included in the decision making process during project planning.
Consistently throughout her career Agnieszka contributes to promoting dialogue among the private, public and not-for-profit sectors. For example, as part of a conference hosted by the Inter American Development Bank in Salvador, Brazil, she lead a participatory dialogue between a state oil and gas company (Petrobras), a conservation NGO (Instituto BioAtlantica), a re-granting organization (CASA) and the diverse audience that attended the meeting.
Updated January 2009.
Expertise: Climate Change, Energy, Environment, Forestry, Indigenous Peoples, Poverty Eradication, Urban, Water, Women
Sector: Business, Government, Nonprofit
Geography: Africa, Argentina, Colombia, Ecuador, Guatemala, Latin America and the Caribbean, North America, Peru, South, USA, United States, Venezuela