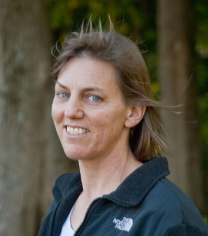 Photo courtesy of Clemens Kalischer, © 2009


Lynn Stoddard
Willimantic, Connecticut
Lynn
is the Executive Director of the Institute for Sustainable Energy at Eastern Connecticut State University. Under Lynn's leadership, the Institute spearheaded and administers 
Sustainable CT
, a voluntary certification program that provides a roadmap and resources to help communities become more efficient, healthy, economically vibrant, resilient, collaborative, and livable.  Lynn serves on the
Governor's Council on Climate Change
 and is a board member of the 
CT Green Building Council
.  She has over twenty years of experience in developing public policy and managing a broad range of environmental programs in areas including:  climate change, energy efficiency, recycling, solid waste planning, pollution prevention, and coastal area management.  
In addition, Lynn co-owns 
The Adventure Park at Storrs
, an aerial forest park consisting of challenge courses and zip lines.  The Adventure Park is sustainably designed and built, connects people with our beautiful New England forests, and is empowering and fun!
Updated April 2018.
Expertise: Agriculture and Food, Children and Youth, Climate Change, Energy, Environment, Families, Renewable Technologies, Rural, Urban
Sector: Education, Government
Geography: East, USA, North America, United States