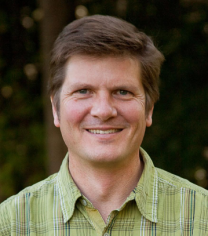 Photo courtesy of Clemens Kalischer, © 2009


Tim Brown
Chicago, Illinois
Tim is president of Tradewater, LLC, which creates, develops, and implements high value projects that reduce greenhouse gas emissions. Their projects result in quantifiable and verifiable impact to the environment and economic benefit.
Previously, Tim was the President of Wabashco, LLC a green investment project development firm located in Chicago, Illinois, and Principal of Forest Hill Energy, LLC.
Tim is the Co-Founder and former Co-Director of the Delta Institute, a non profit that is working to transform the Great Lakes region into the vital center of the green economy. He is a Board member of the Gaylord and Dorothy Donnelley Foundation and the Hyde Park Art Center. Tim has worked on environmental policy issues in the Great Lakes region since 1983 with an emphasis on water quality, toxic reduction, pollution prevention, and watershed protection.
The Fellows Network helps Tim to understand the systems at play in specific projects he developed: the use of environmental management systems in the shipping industry to reduce introduction of invasive species in the Great Lakes; the creation of a green purchasing program as a form of pollution prevention; and a pollution prevention loan fund. Systems tools help him currently as he navigates the world of renewable energy project development.
Updated April 2018
Expertise: Agriculture and Food, Art and Culture, Climate Change, Energy, Environment, Forestry, Oceans, Renewable Technologies, Rural, Urban, Water
Sector: Business, Philanthropy
Geography: Mid-West, USA, North America, United States