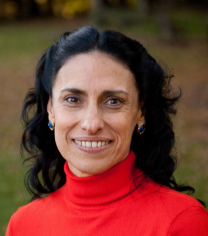 Photo courtesy of Clemens Kalischer, © 2009


Maria Carvajal
SuMar, Choices for Nature, Founder
Guaymas, Sonora, Mexico
For more than 15 years Maria has worked in conservation and management of fishing resources, natural protected areas and wetlands in the Gulf of California region in Mexico. In this context, Maria has promoted and developed multi-institutional and interdisciplinary projects. She has also helped form several regional coalitions such as ALCOSTA which integrates 20 conservation organizations, and Noroeste Sustentable (NOS) which integrates 25 business leaders for Mexico and the Gulf region.
Maria previously conducted this work as Executive Director of Conservation International in the Gulf of California Region and has since founded her own NGO, SuMar, Choices for Nature.
Updated December 2011.
Expertise: Art and Culture, Children and Youth, Climate Change, Environment, Oceans, Rural, Urban, Water
Sector: Education, Nonprofit, Philanthropy, Research
Geography: Latin America and the Caribbean, Mexico