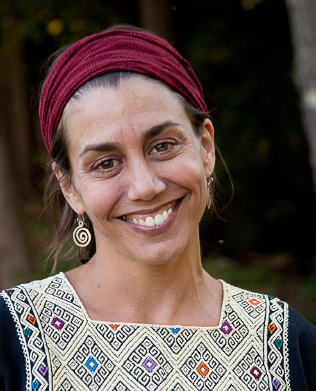 Courtesy of Clemens Kalischer, © 2009


Michaelyn Bachhuber Baur
Solidaridad, Managing Director, Central America and the Caribbean
Burlington, Vermont
Michaelyn has been with Solidaridad since May 2012. She is a specialist in the international trade of certified products, sustainable rural development, sustainable livelihoods, and agriculture and food justice. She also has extensive experience with sustainable trade and ethical sourcing, development and organisational strengthening of small producer organisations, internal control systems for organic and Fairtrade certification compliance and business management. Her expertise also extends to non-timber forest product extraction and management policy, market and sourcing strategies for new products, project/program implementation and management, pre-harvest financing, partnership and project development/ management, and quality assurance/control during the processing of certified products, also falls within her field of expertise.
Michaelyn began working in sustainable agriculture in 1990 as a Peace Corps volunteer in Guatemala, and was Co-Owner and Co-Operator of a small organic farm in Washington's Skagit Valley from 1993–1997. She entered into fair trade in 1998 when she helped launch the Guatemala operations for a USA–based spice company. In her ten years as Country Director for ForesTrade, Michaelyn helped bring over 60 inidigenous communities into an international organic and fair trade spice and coffee vertical business model that provided services from the field to the end client, including technical assistance, certification, infrastructure development, working capital loans, organizational development, processing, logistics and export. From 2009-2012, Michaelyn served as Head of Latin America and Caribbean Producer Services for Fairtrade International, the most widely recognized ethical certification label in the world. Her work focused on workers' rights, child labor and protection, adaptation to climate change, gender and productivity.
Michaelyn currently lives happily in Burlington, Vermont with her husband Erick and children Milo and Chloe.
Updated December 2013.
Expertise: Agriculture and Food, Children and Youth, Climate Change, Energy, Environment, Families, Forestry, Indigenous Peoples, Poverty Eradication, Renewable Technologies, Rural, Social Justice, Water, Women
Sector: Business, Education, Health, Indigenous, Nonprofit
Geography: East, USA, Guatemala, Latin America and the Caribbean, North America, United States