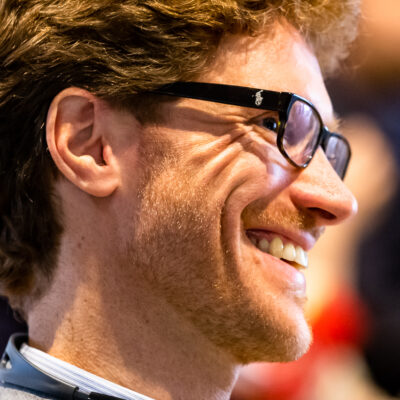 Dominic Stucker
Collective Leadership Institute
Managing Partner
Monterey, Massachusetts
Dominic is an action-oriented collaborator who convenes diverse action teams to address complex sustainability challenges. He is facile with group processes and able to thrive within different cultures and sectors. Dominic cares deeply about the Earth, the community of life, future generations, and envisions a world that is just, sustainable, and peaceful. Dominic is Managing Partner at the 
Collective Leadership Institute
 with offices in Germany and South Africa. He facilitates high quality, multi-sector dialogue and collaboration trainings for individuals and teams of sustainability leaders and development practitioners. He also coaches and accompanies multi-stakeholder teams in co-designing and collectively leading complex change processes for systems transformations, including:
Middle East and Northern Africa
• Enhancement of the dual technical education system, Egypt
• Electricity sector transformation, Egypt
• Social integration and community empowerment, Irbid, Mafraq, and Zarqa, Jordan
• Equitable water supply, Palestine
• Integrated water resources management (IWRM), Kairouan, Tunisia
• CSO empowerment to contribute to IWRM, Southern Mediterranean Region
Sub-Saharan Africa
• Water security, Lusaka, Zambia
• Pollution reduction, Kampala, Uganda
Asia
• Healthy mangroves, thriving coastal communities, and robust aquaculture value chain in the Sundarbans: India and Bangladesh
• Sustainable and equitable organic agriculture value chain, Selenge Province, Mongolia
• Counter narcotics, customs, and trade collaboration, Afghanistan-Pakistan border
• Sustainable and equitable tuna value chain, Philippines
• Transboundary environmental cooperation, Central Asia
• Textile supply chain water security, Pakistan
• Social integration, Sri Lanka
• Sustainable and equitable timber and timber products value chain, Laos
• Food and nutritional security, Cambodia
• Child welfare, Cambodia
Latin America
• Ecosystem-based climate change adaptation in the tourism sector, Mexico
• Sustainable agriculture, Haiti
• Sustainable and equitable orange juice value chain, Brazil
Partners, clients, and donors have included ADRA, AHRMIO, BTCB, CAREC, CiR, EU, GIZ, GFN, IUCN, ifa, IWMI, Naturland, Oxfam, UNDP, UNICEF, UNODC, USAID, and WWF, plus a great diversity of national and local public sector, private sector, and civil society organizations.
Dominic earned his MA in Environmental Security and Governance from the UN-mandated University for Peace in Costa Rica, MA in Teaching from Brown University, and BA in Comparative Literature (English, French, and German) from Stanford University. He lives with his wife and teenage twin boys in Monterey, Massachusetts, USA.
---
     See more articles and policy documents written by Dominic and colleagues on  

youth engagement

.

Selected Videos

Updated January 2020.

Previous Fellow | Next Fellow