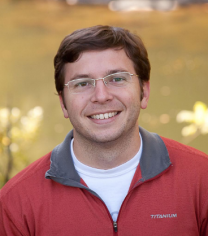 Photo courtesy of Clemens Kalischer, © 2009


John Mlade
YR&G, Senior Sustainability Manager
Chicago, Illinois
John has over 12 years of experience as a specialist in sustainable building design, construction, facility operations, and management of strategic sustainability initiatives. His skills include bringing together disparate stakeholders around a common vision, and promoting effective sustainability strategies through the engagement of people, innovative thinking, and practical solutions. He has facilitated integrative design processes for large private, federal and institutional buildings and campuses including one of the country's most complex projects pursuing LEED certification (Department of Homeland Security's Bio and Agro-Defense Facility). In addition, John led the development of a new line of business to provide Sustainable Advisory Services to clients. In this role, he managed and delivered projects ranging from carbon management (GHG inventory/climate action planning), sustainability strategies for portfolio owners (energy, water, waste), materials health, green building certifications (LEED), and green operations and policy development for facilities management.
Prior to joining YR&G, John served as a Senior Associate at Perkins+Will and worked on projects firm-wide. Throughout his career, John has worked extensively with the U.S. Green Building Council and has been involved in over 75 LEED projects, including over 20 laboratories.
Updated November 2013.
Expertise: Agriculture and Food, Climate Change, Energy, Environment, Families, Forestry, Renewable Technologies, Urban, Water
Sector: Business, Education, Health
Geography: Mid-West, USA, North America, United States