The avenues through which we rebuild, and establish ourselves back into a "new normal", are vast. We at SLN see opportunity in such a crisis, a path forward that is constructive rather than consumptive. Mark Spalding, a Sustainability Leaders Network Fellow, a member of the Ocean Studies Board of the National Academies of Sciences, Engineering, and Medicine (USA), and President of The Ocean Foundation is using his voice to advocate for a better future in the eyes of the seas.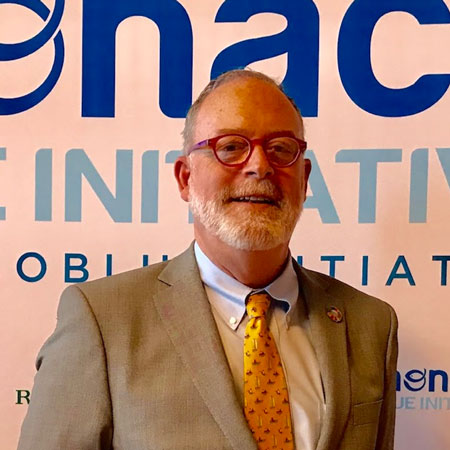 His work in sustainability and ocean preservation is expansive, with expertise in international environmental policy and law, ocean policy and law, and coastal and marine philanthropy. He has piloted ocean carbon projects, and advised large scale investment funds to protect and preserve our blue planet. In a recent blog publication, Mark has used his voice to call to action a future for the seas.
His message is empowering: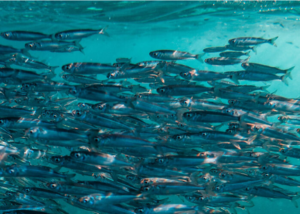 This is a time for unity and caring for others. A time to focus on empathy and understanding. And, a time for staying safe and healthy and to help those who need it as we can. It is also a time to anticipate what challenges the future holds, and to plan ahead for the recovery after the pandemic.
The pause of the global economy due to the COVID-19 pandemic is not an excuse to reverse the amazingly good work that has been gaining momentum to restore the ocean to health and abundance. Nor is it an opportunity to point fingers and suggest a pause like this is uniformly good for the environment. In fact, let us all use the lessons we are learning together as an opportunity for us to put the power of a healthy and abundant ocean at the core of making a collective rebound.
A new study in Nature says we can achieve full ocean health restoration in 30 years!
And, a major survey of more than 200 of the world's top economists revealed widespread confidence that environmentally-focused stimulus packages would prove better for both the environment and the economy.*
We can call our goal of a healthy economy, clean air, clean water and an abundant ocean our collective ecological ambitions because at the end of the day all life on earth benefits.
So, let us harness our collective ecological ambitions into the service of an equitable economic transition recreating sustained economic growth under a new social contract. We can promote good policies that support positive behavior. We can change our individual behaviors to make a positive impact through all our work, taking actions that are restorative and regenerative for the ocean. And, we can stop those activities that take too much good from the ocean, and put too much bad stuff in.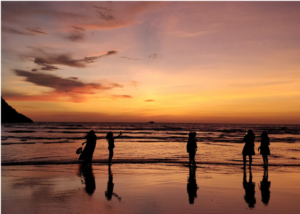 Governments' economic recovery plans can prioritize support for Blue Economy sectors that have high job creation potential, such as ocean renewable energy, electric ship infrastructure, and nature-based resilience solutions. Public investment can be allocated to help decarbonize shipping, integrate blue carbon systems into NDCs, and thus stick to the Paris commitments, the Our Ocean commitments, and the UN SDG14 Ocean Conference commitments. Some of these ideals are already in place, with smart political and industry leaders pursuing better practices and improved technologies. Others can be imagined or designed but still need to be built. And, every one of them creates jobs from design and implementation, to operations and maintenance, with all of the resources needed to move forward.
We are already seeing that sustainability has leaped to the front of corporate priorities for many companies.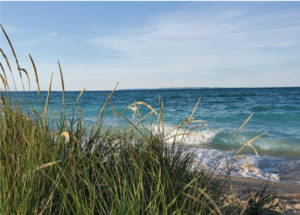 They see this as a decade of action to move toward zero emissions, a circular economy, protecting biodiversity, reduction of packaging and plastic pollution. See Sustainability Trends. Much of these corporate changes are in response to consumer demands.

For more than 17 years, we have built The Ocean Foundation to look ahead at what can be done next to reverse the trend of destruction of ocean environments around the world. Our global community—directors, advisors, and staff–keep getting up every morning to respond to threats to ocean health and to find solutions — from home, during a pandemic, and while facing down an economic collapse none of them have ever witnessed. What we started out to do seems to be working. Let's accelerate. This is why we are talking about the opportunity to make a Blue Shift as we rebuild the economy, and make the ocean healthier again.

I hope you are all in good shape and mood, prudent but positive.

For the ocean,

Mark

* Hepburn, C., O'Callaghan, B., Stern, N., Stiglitz, J., and Zenghelis, D. (2020), 'Will COVID-19 fiscal recovery packages accelerate or retard progress on climate change?[', Oxford Review of Economic Policy 36(S1) forthcoming

Previous Post | Next Post